News
In his lecture, "Brexit and the Challenges for the EU: learning lessons from a fragile European", Professor N.P. Ludlow (LSE) will discuss the complex relationship between the UK and continental Europe within the framework of the European integration process. He will interrogate the traditional narrative of an "awkward partnership" as well as offer his thoughts on how the EU should avoid a recurrence of the discomforts produced by Brexit. More information
---
On Friday April 30th, 15-17h (14-16 GMT) Dr. Max Skjönsberg (University of Liverpool) will give a talk about his new book The Persistence of Party. Ideas of Harmonious Discord in Eighteenth-Century Britain. This event is co-organized by the research programmes of Leiden University: Europe 1000-1800 and Politics, Culture and National Identities (1798-present), and is open to all affiliated researchers and MA-students. Registration and more information
---
Het thema van de workshop is Rethinking Practices and Notions of Fascist Internationalism 1919-1945. Berlijn 22-23 oktober 2021. Deadline voor het indienen van voorstellen is 23 mei 2021. Meer informatie.
---
In Nijmegen wordt een promovendus gezocht voor het project 'Privacy rules: een geschiedenis van het Nederlandse publieke debat over digitalisering sinds de jaren 1970'. Reageren kan tot 23 april, zie verder de website van Radboud Universiteit Nijmegen.
---
Training RSPH
26 March 2021 the webinar Rethinking repertoires: popular politics in the long nineteenth century, took place online. The inspiration of this seminar is Charles Tilly's work on protest repertoires. According to his work, repertoires of popular protest changed fundamentally along the nineteenth century. One of the participants Melle Koletzki wrote an impression of the discussion. Read the report of M.Koletzki (more…)
---
German Angst. Fear and Democracy in the Federal Republic of Germany
23 March 2021, 4-5.30 PM (ECT) (online)
Open to research master students, PhD candidates, postdocs and invited researchers (more…)
---
The Research School Political History offers a workshop on applied history, especially for students in the second year of their PhD, but other students and research masters may apply as well. (more…)
---
How to write the history of political ideologies? Neoliberalism as idea and practice, 5-9 July 2021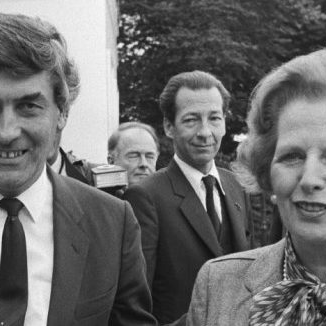 In this summer school, we will discuss how to study the history of ideologies: how are they formulated by philosophers, intellectuals, politicians, or scientific experts? Amsterdam or Utrecht, 5-9 July 2021, Supervisor prof. dr. Ido de Haan). More information and how to register.
---