News
The annual opening of the academic year of the RSPH takes place on 22 September 2023, Allard Pierson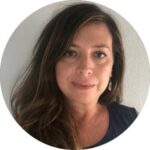 Museum, Amsterdam. Our recently appointed colleague Susie Protschky of the Vrije Universiteit, Amsterdam will focus on "global perspectives on political history". After the keynote, dr. René Koekkoek will interview prof. dr. Susie Protschky.
---
The 2022 Annual Report of the Research School of Political History is available and can be downloaded from the website.
---
Vrijdag 6 oktober 2023, Nina van Leerzaal, Allard Pierson, Amsterdam
(more…)
---
Graag kondigen wij een nieuw initiatief aan: het Platform Duitse Geschiedenis (PDG),
een netwerk van historici aan Nederlandse universiteiten en wetenschappelijke instellingen.
(more…)
---