News
In de online interviewserie #kenjegrondwet​ gaat historicus en presentator Eveline van Rijswijk rondom de verkiezingen onder meer in gesprek met historici Karin van Leeuwen (Universiteit van Maastricht) en Kors Visscher (Universiteit voor Humanistiek), rechtsgeleerde Janneke Gerards (Universiteit Utrecht) en journalist Ariejan Korteweg (de Volkskrant).
Aflevering 1: Karin van Leeuwen – Universiteit van Maastricht
---
Het 'nieuwe normaal' heeft een groot beroep gedaan op onze mentale en fysieke veerkracht. Maar veerkracht is al decennialang een sleutelbegrip binnen academische kringen (resilience), en wordt vanuit meerdere disciplines bestudeerd. Op 3 december organiseert Congres Werkgroep De Moderne Tijd een congres over veerkracht in Nederland en België in de periode 1780-1940, met prof. dr. Beatrice de Graaf als keynote-spreker. Tot en met 15 mei kunnen er voorstellen worden ingestuurd. 
---
In verband met de aangescherpte coronamaatregelen is het 'Debat over de toekomstbestendigheid van de Nederlandse Grondwet' van 26 januari uitgesteld naar maandag 19 april 2021, om 16:30 uur. (more…)
---
The conference aims to offer a bottom-up perspective by looking at the historical development of public contestation, mobilisation, and participation in the history of European integration. (more…)
---
Training RSPH
The Research School Political History offers a workshop on applied history, especially for students in the second year of their PhD, but other students and research masters may apply as well. (more…)
---
Rethinking repertoires: popular politics in the long nineteenth century
Online, 26th of March, at 2 p.m.
The inspiration of this seminar is Charles Tilly's work on protest repertoires. According to his work, repertoires of popular protest changed fundamentally along the nineteenth century. (more…)
---
German Angst. Fear and Democracy in the Federal Republic of Germany
23 March 2021, 4-5.30 PM (ECT) (online)
Open to research master students, PhD candidates, postdocs and invited researchers (more…)
---
How to write the history of political ideologies? Neoliberalism as idea and practice, 5-9 July 2021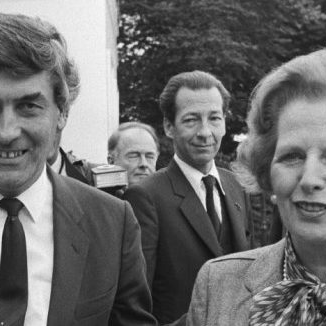 In this summer school, we will discuss how to study the history of ideologies: how are they formulated by philosophers, intellectuals, politicians, or scientific experts? Amsterdam or Utrecht, 5-9 July 2021, Supervisor prof. dr. Ido de Haan). More information and how to register.
---