The Research School Political History is a research network of political historians, aimed at promoting the quality of research and (inter)national cooperation.
More information about the Association for Political History (APH): http://www.associationforpoliticalhistory.org/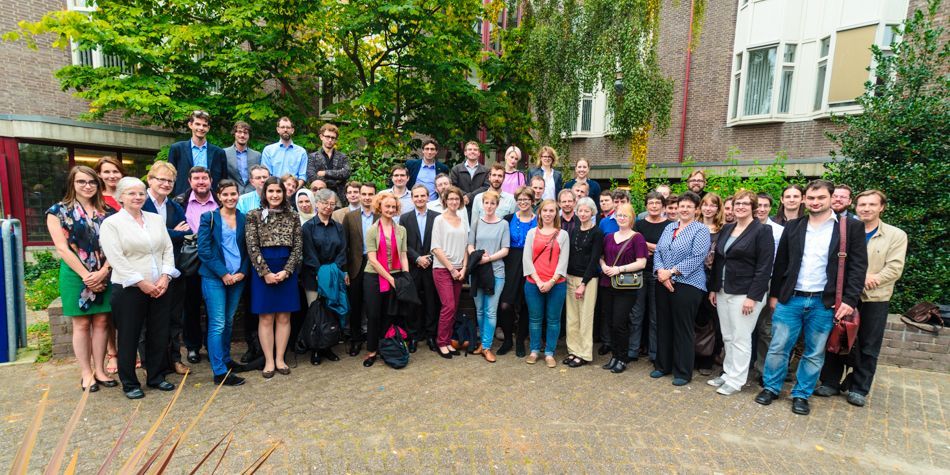 International Conference, 4-6 September 2014 (foto Arthur Koppejan).
---
The RSPH is an active member of the Association for Political History (APH) which was launched among great interest in 2014 in Leiden. An important activity of the APH is the organization of annual conferences and webinars. A newsletter is published and annual workshops for and by PhD candidates are organized.
Board members have developed (EU) research applications as well as a book series for Palgrave Macmillan (http://www.palgrave.com/gp/series/15603). The first issue in the series has been published in 2017.
The Association defines Political History broadly and wishes to be inclusive, incorporating, amongst others, the History of Institutions, Parties, Public Policies, Political Cultures and Political Ideas. The APH welcomes historians working from different perspectives, such as, for instance, Transnational History or Gender Studies.
President of the APH is prof. dr. Henk te Velde (Leiden University), vice president is prof. dr. Giovanni Orsina. The first president was Marc Lazar (SciencesPo. Paris). The APH's Secretariat is headed by Dr. Margit van der Steen (Research School Political History, Amsterdam).
Mail APH: aph@associationforpoliticalhistory.org.
Twitter APH: @pol_history.