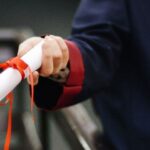 September 29, 2023 | Bruno Farinelli, Hunting for Ambition: Princely Hunts, Sovereignty and the House of Savoy
October 30, 2023 | Jan Folkerts, Architect van de koloniale staat, Het exentrieke leven van Herman Warner Muntinghe (1773-1827), 11.45 uur, Auditorium VU Amsterdam.
November 9, 2023 | Coen Brummer, Sam van Houten tegen de rest, 14:30 PM, University of Groningen
Congratulations to Bruno Farinelli and Jan Folkerts and Good Luck to Coen Brummer!
Is your PhD defence coming up? Please let us know. We would like to announce your defence in our newsletter. Email us!