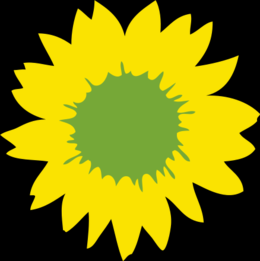 Summer School 2022 OPG Research School Political History on Environmental History
Organizers: Prof. Liesbeth van de Grift (Utrecht University), Prof. Wim van Meurs (Radboud Universiteit), Dr Stephen Milder (Rachel Carson Center Munich), Dr Stefan Couperus (Rijksuniversiteit Groningen)

Date: Monday 27 June – Friday 1 July 2022
Location: Groningen
Target audience: PhD researchers, ReMA and MA students
Max number of participants: 20
Registered participants will receive a confirmation and specific information about (fully sponsored) accommodation in early June
Registration deadline: 31 May 2022.
There is growing global consensus about what hinders swift and adequate action to confront climate change. It seems that awareness, knowledge, technology and resources are not the limiting factors – politics, however, is. At present, different existing ways of collective decision-making, popular input, multilayered globalized governance and direct action are reconsidered to attune them with the challenges of climate change. But in order to understand how this major political task has emerged, we need to read into the past. The RSPH Summer School wants to do exactly this: to explore how and understand why environmental concerns have informed political thought and action – and vice versa – in modern times. 
In doing so, the summer school aims to bring back politics into environmental history and studies. How do some of the core concerns of political historians (e.g. democracy, legitimacy, policy-making, governance, ideology and interest representation)  tie in with environmental concerns? What can political history add to environmental historiography – and vice versa? And how might political history help bring into focus 'the political' when it comes to the natural environment? 
The summer school will engage with these and other questions through a variety of activities (e.g. lectures by experts, discussions, workshops, assignments, excursions) along the lines of four distinct themes:
Ideas and Ideals
Actors and Agency
Institutional Change
Political Imaginaries and Green Futures
Speakers, discussants and moderators will include leading political and environmental historians and scholars, as well as actors from the field of voluntary associations, NGOs and policy-making.
Registration: please register with bureau@onderzoekschoolpolitiekegeschiedenis.nl before 31 May 2022 and mention a) your home university b) whether you are a PhD candidate, rma student or ma student registered with the OPG (Research School Political History). If not please mention the research school or (research) master program you are enrolled in.  
Information: l.vandegrift@uu.nl
–
Program
Summer School 2022 Research School Political History 
Organizers: Prof. Liesbeth van de Grift (Utrecht University), Dr Stefan Couperus (University of Groningen), Prof. Wim van Meurs (Radboud University), Dr Stephen Milder (Rachel Carson Center)
Date: Monday 27 June – Friday 1 July 2022
Location: Groningen
Programme 
Monday 27 June: Welcome and Introduction
13.30     Arrival, registration and welcome 
14.00     Introducing the Summer School 
15.00     Lecture 1: Prof. Kate Brown (MIT, Cambridge MA) – online
Ecological Memory against Human Memory: War, Chernobyl and the Conflict of Forgetting
17.00     Drinks
18.30     Summer School dinner
Tuesday 28 June: Ideas and Ideals / Actors and Agency
9.00     Check-in
9.30    Lecture 2: Dr Stephen Milder (Rachel Carson Centre, Munich)
Actors and Agency in Germany's Energy Transition: Contrasting Popular Protest, Citizen Engagement, and Parliamentary Politics
11.00     Coffee break
11.30     Lecture 3: Dr Iva Pesa (University of Groningen)
When Does Pollution Cause Political Mobilisation? Environmental Histories of Resource Extraction in Africa
13.00     Lunch break
14.00     Introducing the assignment: Gas extraction in Groningen and its effects on local 
communities and the environment
Lecture 4: Dr Gertjan Plets (Utrecht University)
17.00     Check-out
Wednesday 29 June: Fieldwork 
9.30    Check-in and preparing for fieldwork
Today, the participants will interview persons/organisations who/which are or have been involved in the gas issue in Groningen and beyond. The persons/organisations invited for the interviews are:
Louis Stiller is the author of
Gasland (2018), in which he writes about the impact of the gas extraction industry on local communities in Groningen. He is an expert on local culture, society
and history.


Max van den Berg is the former commissioner of the king of the province of Groningen and
has actively engaged with problems related to gas extraction. He has had a long career in public administration and government in Groningen and beyond, and is a prominent member of the Dutch Labour Party (PvdA).


Groninger Gasberaad
is an umbrella organisation for protest movements against gas extraction in Groningen. They will be represented by two people.


Gerrit Wiggeris
a former engineer of the NAM (the company that is responsible for gas extraction) and has been a critic of how the government and the NAM have been dealing with the environmental and social problems related to gas extraction. 


Kennisplatform Leefbaar en Kansrijk Groningen
is an independent knowledge hub that collects and disseminates information and knowledge about the societal impact of gas extraction in Groningen.
13.00     Lunch
14.00     Report on findings and work on assignment 
17.00     Check-out
Thursday 30 June: Institutional Change
9.00     Check-in: Discuss findings and apply perspectives
9.30    Work on assignment and presentation
11.00     Coffee break
11.30     Lecture 5: Dr Lucile Maertens (University of Lausanne) 
    'We Don't Do Politics!': International Organizations and the Environment
13.00     Lunch break
14.00     Working on assignment and presentation
17.00     Check-out


Friday 1 July: Political Imaginaries and Green Futures
9.30     Lecture 6: Prof. Maarten Hajer (Utrecht University)
The Future in Environmental Politics: a Critique of the Prevailing Approach to Environmental Futuring and an Exploration of Possible Alternatives 
11.00     Coffee break
11.30     Group presentations and check-out
13.00     Farewell lunch